logistixAI™ is the SaaS solution for the job – built using leading edge technologies to enable the next-generation of logistics.
For service providers, retailers, distributors, and 3PLs, the logistics process is where long-term customer relationships can be won or lost. However, logistics operations can be unpredictable, expensive, and hard to manage. You need a solution that can deliver logistical solutions at scale with accurate, AI/ML-driven scheduling and routing, real-time monitoring to enable hands on customer service, and tools to manage your employees and contractors to maximize productivity and profits.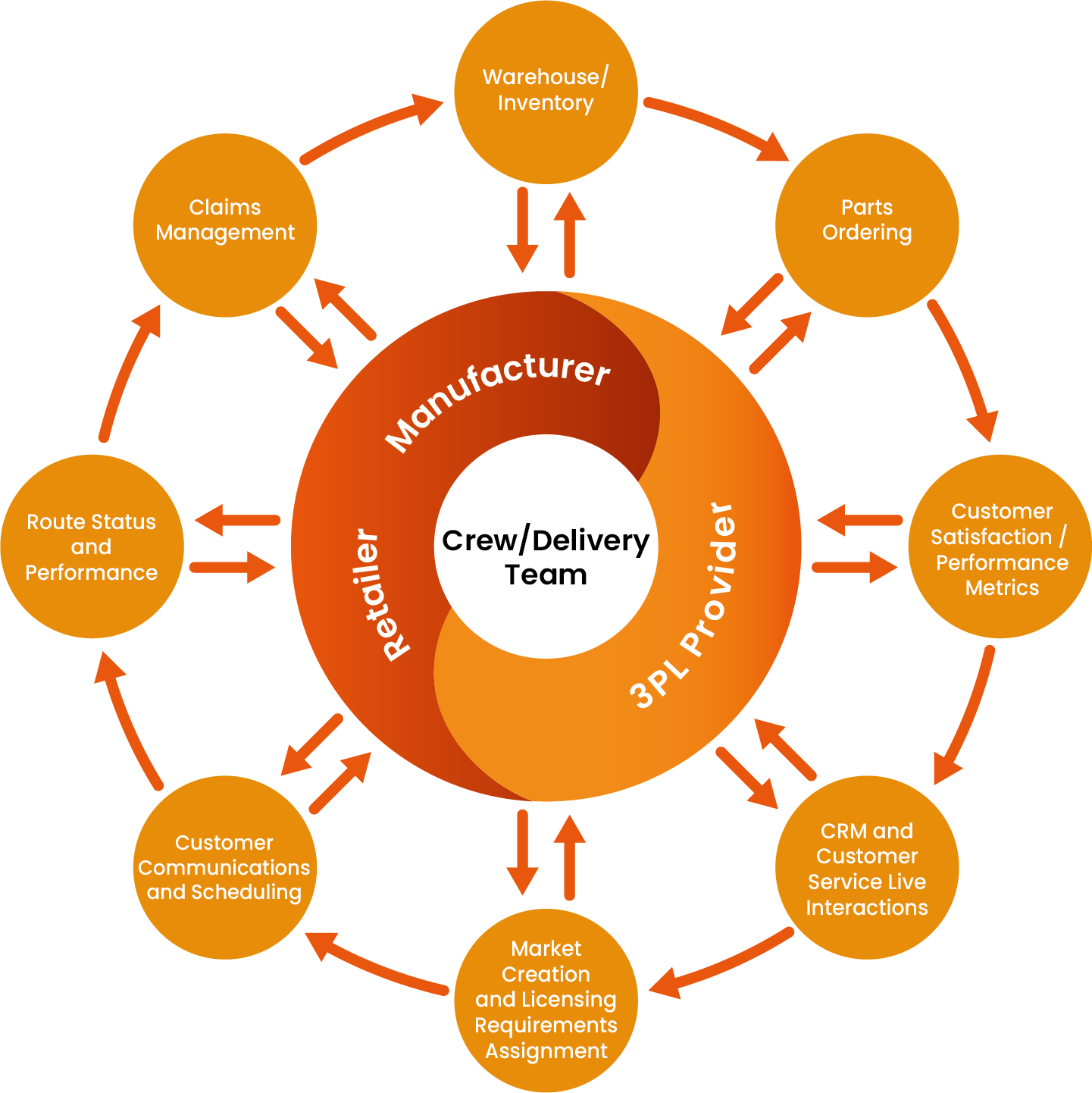 Automate and optimize the Receive Order > Schedule > Order Routing Process using our unique AI/ML technologies.
logistixAI™ does the hard work of automatically turning orders into scheduled jobs with optimized routes, and we do it at scale.  Whether you are small, regional provider or a national behemoth, we can handle as many orders, deliveries, trucks, and technicians as you can throw at us.  Our embedded AI/ML technologies enable you to:
Real-time visibility into every element of your operations.
LogistixAI™ provides your dispatchers with real-time visibility into how your operations are performing. We show you every route on a single screen – highlighting incomplete, partial, and failed orders. As a result, your team can manage these exceptions quickly – solving problems quickly and making customers happy. Key capabilities include:
An intuitive, real-time view that shows all orders and highlights delayed, missed, or partial orders, and other exceptions.
GPS tracking of all trucks and orders.
Analytics that visualize and provide insight across your entire organization.
Powerful Workforce Management functions to maximize the productivity of your Employees & Contractor Network
Most logistics operators use a combination of employee and contract resources to provide goods and services to customers. Using those resources effectively is critical to running a growing and profitable service business. So is staying in compliance with state and local laws and regulations. logistixAI™ provides workforce management functions that enable your company to:
Document and maintain critical information for every employee and contractor technician, including their home market, availability, capacity, skills, licenses, and certifications.
Schedule orders only with technicians that have the capabilities, availability, and capacity to do the work and have current licenses, insurance, and certifications in place.
Receive alerts before licenses and insurance policies expire and freeze profiles and deny when technician policies are out of compliance.
Actionable Real-Time Analytics
Logistics operations are complicated, so it's easy to get lost in the maze of daily activity. logistixAI™ provides powerful analytics capabilities that enable you to: